The spiderling care guide put together by Tom Moran of Tom's Big Spiders is a great resource and has many tips for raising up small spiderlings. It will answer most all questions and can be downloaded from the link below.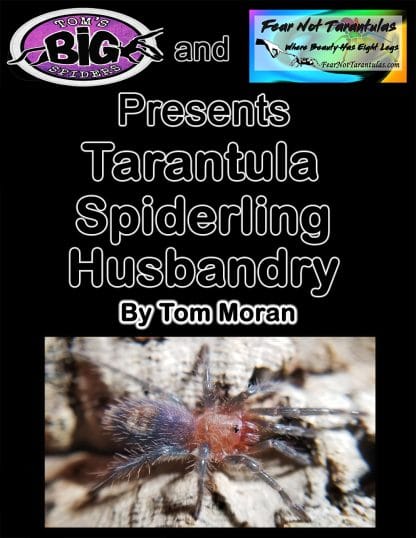 For more information about feeding and housing, check out Tom's Big Spiders. Tom has many podcasts, YouTube videos, and articles about everything you would want to know regarding tarantulas.
The Ultimate Tarantula Sling Guide - Part 1
The ULTIMATE Tarantula Sling Guide - Part 2
Another wonderful resource is The Tarantula Collective. Richard Stewart has many videos on YouTube with beautiful footage of many species. You can join their Face Book forum to chat with others about tarantulas.
TOP 10 Mistakes Keeping Tarantulas - Tarantula Tuesday ep 29